Back
Portfolio / mobile
Welcome to Bolt
On-Demand Service Marketplace App
Introduction
Bolt is an eCommerce platform in Kuwait that collectively sells finest line of the retail products ranging from groceries and
health & beauty to fashion and electronics from the retailers across the region! The app is equipped with all state-of-the-art
features like secured online payment authorization gateways, ability to track the delivery, expeditious logistics and shipping
that makes it superlative and user-friendly in all ways.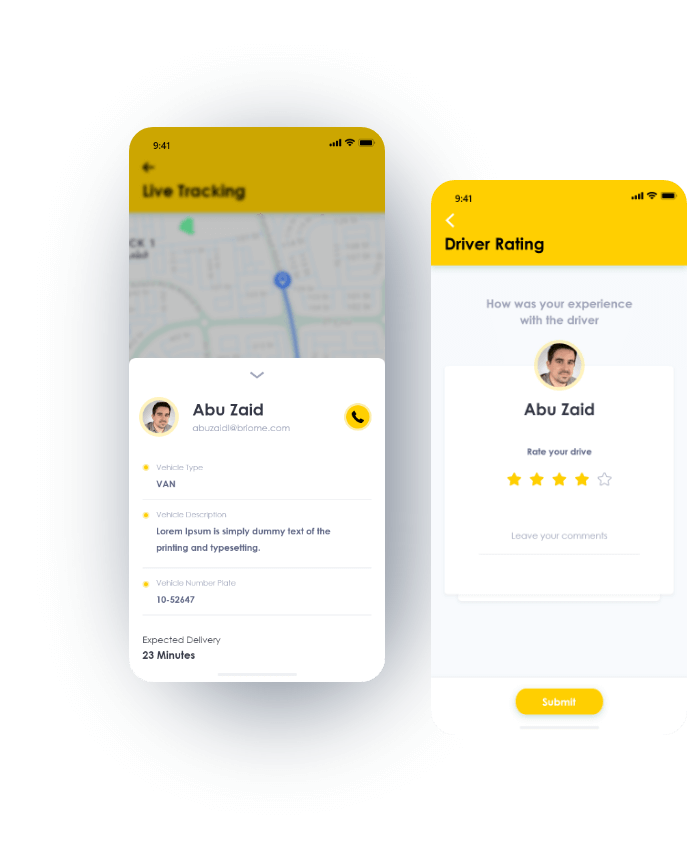 Simple, Beautiful


And Easy To Use

The Bolt app that consists of Customer App, Driver App and Admin panel allows users to easily search across Bolt's catalog of thousands of products by applying filters, browsing and shopping by categories. Product detail pages, shopping cart, wish lists, order history, multiple payment methods, tracking delivery, push notifications are yet another host of functionalities making it easy for users to make a seamless purchase.
Empowering Retailers
Bolt is a competent technological platform, an effective marketing tool and a strong signifier of empowerment to the independent retailers of Kuwait that traditionally operated in the brick-n-mortar stores and have now got an advanced platform to serve their online client base! Reinforced with unsurpassable features that effortlessly slides the customer's shopping journey right from viewing the product to ordering it and getting it delivered on doorsteps keeps the customer coming back thereby boasting a staggering ROI.
Color
Typography